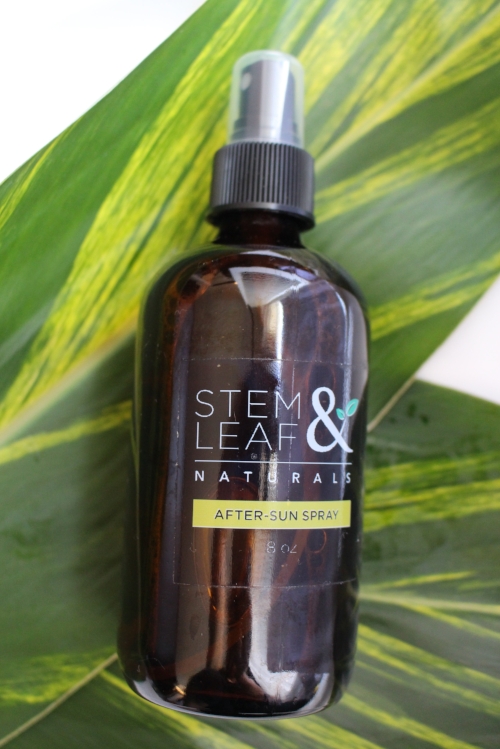 After Sun Spray
Our combination of calming lavender, tingling peppermint, and soothing aloe vera make this after-sun spray one of our best sellers. Perfect on a hot day or whenever you need a refreshing pick-me-up, this spray provides a cool mist of moisture for the skin and a boost for the senses.
Use: Shake well and spray onto body, neck, and face for after-sun relief or an anytime pick-me-up. Avoid eyes. Best when refrigerated.
Ingredients: Water, Witch Hazel*, Aloe Vera Gel, Vitamin E Oil, Essential Oils.
*Organic
8 oz bottle.